Sustainable by nature, guaranteed
durable by technology
Unleash the power of science with our ultra stable thermally modified wood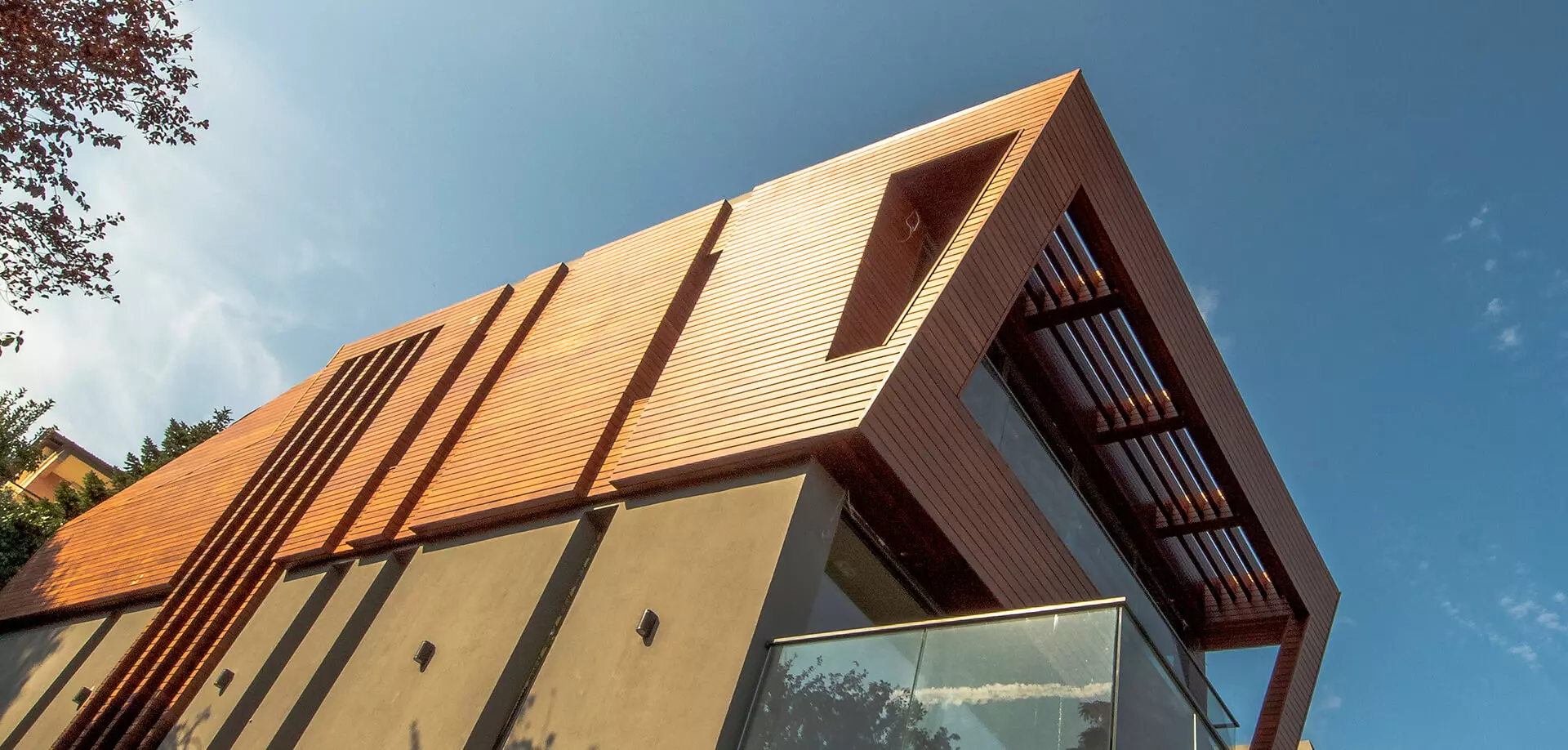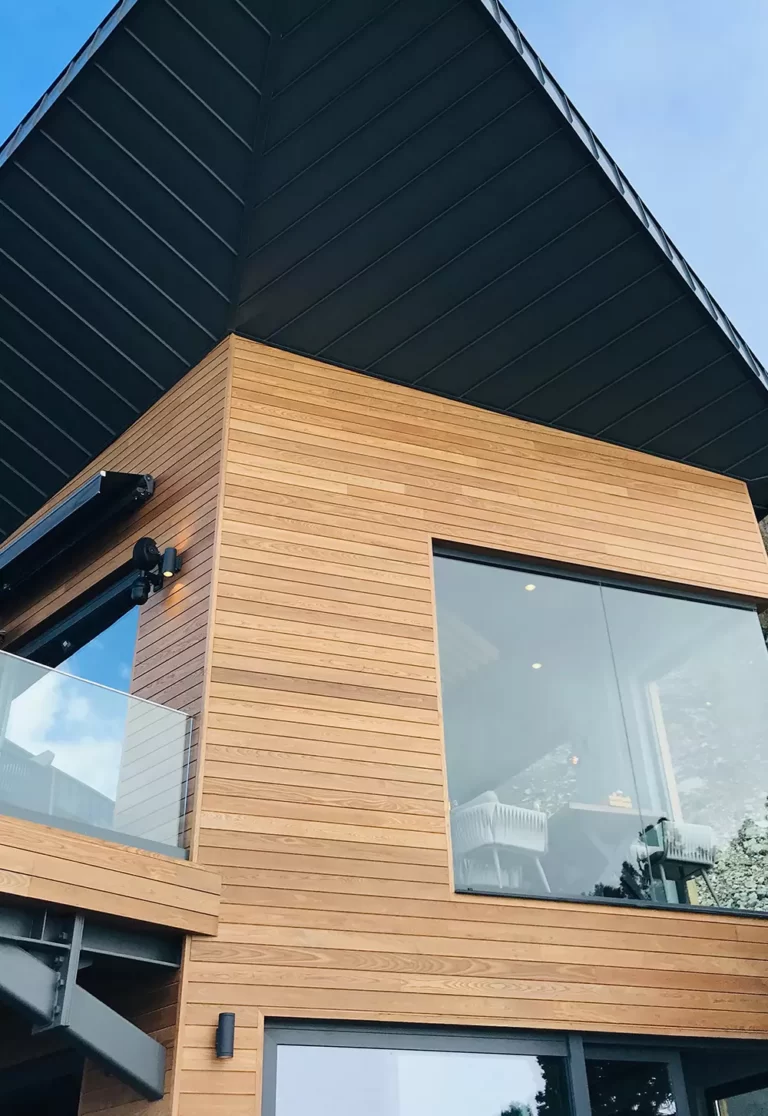 We enhance wood naturally with heat, steam, and nothing else
Using only heat and steam, we've developed an exclusive method that enhances the natural properties of wood to an unprecedented level. By removing moisture from the wood cells, we've created a product that's not only durable and stable but also beautiful and sustainable, all without the use of any chemicals. Our technology is the result of years of research and development, which we're proud to say is the finest and most advanced in the market.
High performance for any interior and exterior application
Thermowood Ash cladding combines the timeless sophistication of real wood with exceptional durability, meticulous milling, and easy installation.
Combining mid-brown tones with exceptional physical properties delivers high performance and excellent durability. Available in light and dark tones.
Thermowood enhances the wood's natural properties, creating a durable product with a warm golden-brown color and characteristic knot pattern.
Interior
Wall Panel Profiles
Customize the combination of the profiles according to your personal preference to give room for more imaginative projects.
Download Interior Wall Panel Catalog
Exterior
Wall Panel Profiles
Thermowood is available in a nearly unlimited range of wall and ceiling profiles. If you don't see what you came looking for, let us know – we can custom-mill anything for your project.
Download Exterior Wall Panel Catalog
Effortless installation with unparalleled lightweight superiority
Impeccably crafted and precisionengineered, Thermowood boards seamlessly interlock, guaranteeing a swift and hassle-free installation process. With unmatched efficiency, Thermowood outpaces other cladding alternatives, ensuring your project is completed in record time without compromising on quality.
Unlocking the full potential of Thermowood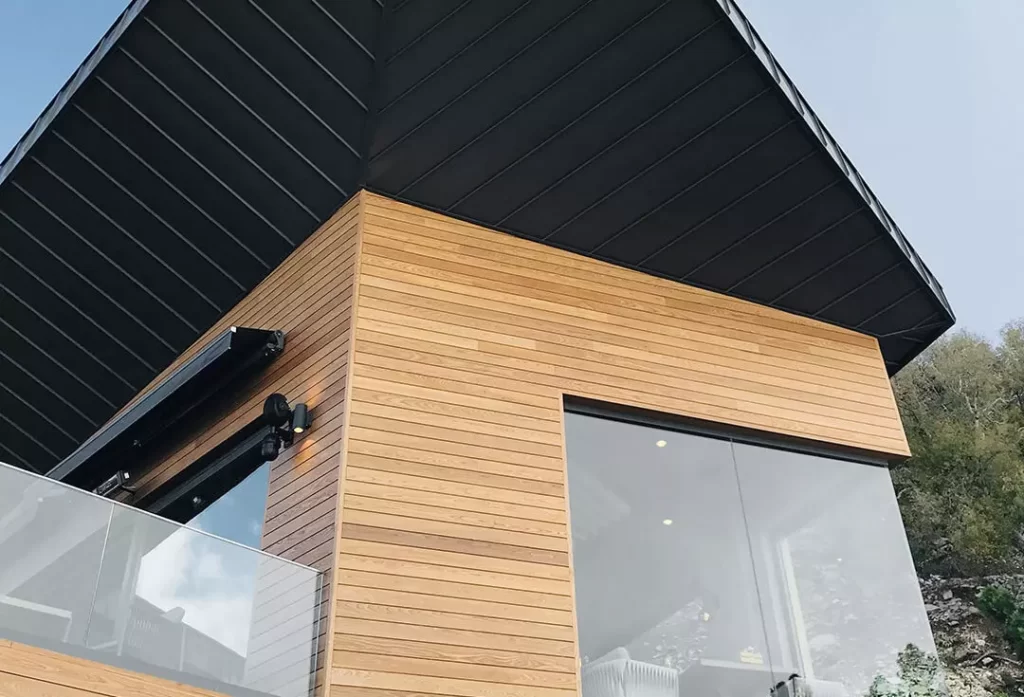 The House at the Top of the Mountain
At an altitude of 6,500 feet, the materials had to be strong enough to withstand the harsh weather conditions, yet lightweight enough to facilitate installation. After extensive testing, they selected Thermowood Ash for its durability, resistance to the elements, and aesthetic appeal. The result is a stunning and functional venue that offered breathtaking views and unforgettable dining experiences.
Maximood Architecture had ambitious plans to build 50 beautiful seaside mansions, but they needed a cladding material that was cost-effective and could provide the organic feel they were seeking for. They initially considered teak, but the price proved to be prohibitive. That's when they discovered Thermowood Ayous Light, a durable and aesthetically appealing alternative that fits their budget.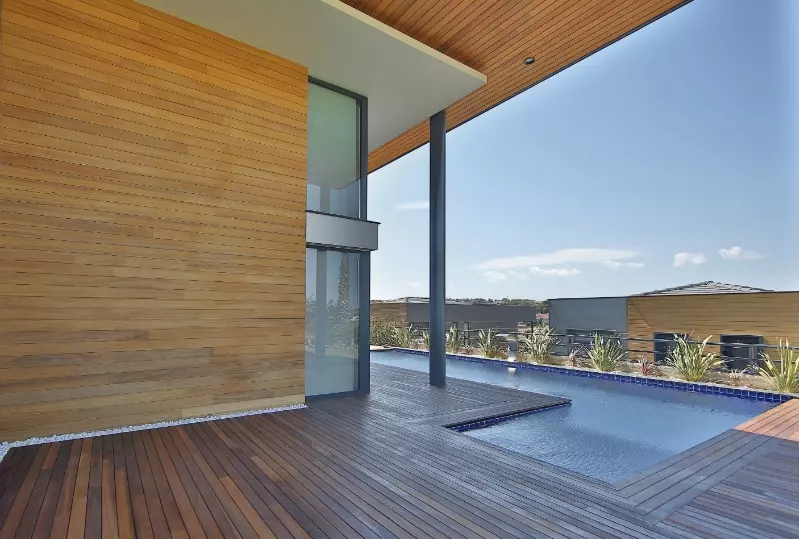 Connect with your preferred regional dealer today to learn how Thermowood products can elevate your business offerings.
Eco-Certified: Sustainable Excellence
Prepare to experience the excellence of Thermowood
Fill out the form and we'll provide you with the latest product information, news, and business opportunities tailored to your needs. We look forward to hearing from you.
Receive prompt responses to your inquiries below